Accelerate Business Growth With Predictive Analytics and Technology
Establish common language and metric sets with full transparency
Conduct aligned planning around business goals and prioritization schema
Support sales productivity efforts with tools to help optimize and align sales rep prospecting activities
I recently had the pleasure of moderating a lively panel discussion at the 6Sense B2B ESP Summit in San Francisco. 6Sense positioned the conference as a way to help professionals create demand, build pipeline and grow through the use of predictive intelligence technologies.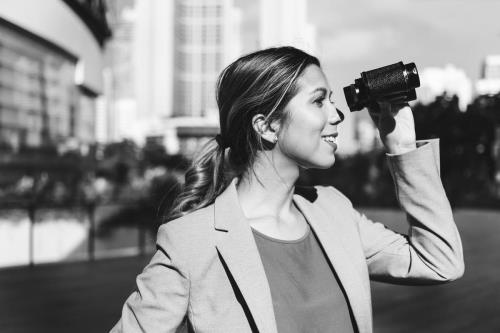 The discussion was titled "The Digital and Data Transformation of Business-to-Business Marketing and Sales." The panelists included sales, marketing and operations leaders from LinkedIn (Brian Frank, VP Global Sales Operations), Metavine (Scott Broomfield, COO), Cloudfare (Chris Merritt, Chief Research Officer) and Terminus (Sangram Vajre, CMO). Note that four out of the five panelists had roots in finance prior to assuming marketing, sales and general management roles.
One of the early questions posed was, "What must marketing and sales do in order to scale for growth?"
Panelist responses included:
Marketing and sales need to establish a common language and consistent set of metrics. These metrics must be relevant to the organization's objectives and go-to-market strategy.
The functions must use a coordinated planning process with consistent goals and prioritization schema. This is required to drive alignment between sales and marketing planning. Both functions need to support the strategic objectives of the business in a data-driven and analytical fashion.
There must be full reporting transparency so that the functions agree on successes and gaps and can address them together without pointing fingers.
The functions need better focus and alignment on strategic accounts, including the ability to use data to understand account needs and draw actionable insights.
Another major topic the panel addressed was technology selection. Emerging technologies are a factor in driving marketing and sales growth – but with over 3,000 vendors to choose from, how do these teams make the right investments? Panelist responses included:
For those with an existing technology stack, sometimes the combination of technologies is like a "bag of rocks" – the technologies don't work well together. It's important to have a testing environment to compare alternatives.
New companies building their initial technology stack should start with the salesforce automation (SFA) system, and then add additional marketing and sales technology tools on top of the SFA system to gain actionable insights.
All of the panelists noted that they are cycling through technologies much faster today than before, as the pace of technology evolution continues to accelerate.
Next, the panelists tackled the question of how they see marketing and sales leveraging buyer and customer data, predictive intelligence solutions and processes to significantly improve sales outcomes? Answers included:
Given that the majority of leads come from outside of marketing, best-in-class marketing organizations support sales productivity efforts with data, tools and processes to optimize and align sales rep prospecting activities.
Leverage predictive intelligence technologies and data to engage with sales in a way that improves sales outcomes and builds a new level of trust between marketing and sales.
The final question the panel addressed was, "What is required to drive an effective digital transformation?" How can people, process and technology be combined to accelerate growth, and how does corporate culture play a part in the process? The panelists responded by outlining six steps to support digital transformation:
It's about strategy, not just technology
Focus on design-oriented thinking, with customer usability and simplicity at the core
Leverage data as a service
Develop solutions that can be customized to individual customer needs – but still broadly deployed
Design for agility
Organizational imperatives, or culture for short, are critical
The panelists concluded with a discussion of the importance of alignment between marketing and sales to drive and scale real growth in today's complex environment. Although they agreed that new technologies are important, the panelists added that technologies do nothing without the right people and business processes to drive real value. Our SiriusDecisions models and frameworks were designed to facilitate adoption, operationalization and optimization of many of the approaches the panelists advocated.